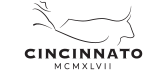 In 1947, several farmers in the town of Cori came together to found the Cooperativa Cincinnato, whose scope was to process and market member products as well as promoting local agriculture and the prosperity of the entire community. Cincinnato is located south of Rome in the Lazio region.
The name "Cincinnato" was chosen in honour of the Roman politician, Lucius Quinctius Cincinnatus, who lived in the fifth century BCE and was appointed consul in 460 BCE, winning the war against the Aequi two years later. After his victory, Cincinnatus went back to tend his estates, which legends say were located in this area. The consul was thus an example of pure patriotism, with no interest in power.
The company logo was inspired by Cincinnatus working on his farm, ploughing the soil with his oxen. At the time of its foundation, the cooperative was already providing important assistance to members for agricultural improvement and plant health protection
At the end of the Sixties, the cooperative acted to support the typicity of local winegrowing, bringing Cori Rosso and Cori Bianco wines DOC certification in 1971. A state-of-the-art cellar was built in 1979. Over the years the cooperative has always managed to deal with the shifting conditions affecting the local winegrowing process, thus safeguarding its leadership in the field of local grape processing.
Today, it is a modern winery with 255 members and estates covering 550 hectares.
The Cincinnato cooperative winery can be found on the slopes that are home to the town of Cori. It is a leading regional operation in the wine industry and stands alone in the development of a radical quality policy targeting local grape varietals.
The business vaunts 68 years of history, 550 hectares of the estate, 255 members, so 255 families that make up the entire rural economy of Cori. Cincinnato is a fast-growing brand now reaping the results of unrelenting hard toil to recover and promote the native varieties of Nero Buono di Cori and Bellone.
For the past twenty years important resources, both economic and human, have been devoted to a complex quality project aimed at improving the product and upgrading the cellar to obtain excellent wines starting from a selection of the estates, vineyards and grapes of the cooperative members.