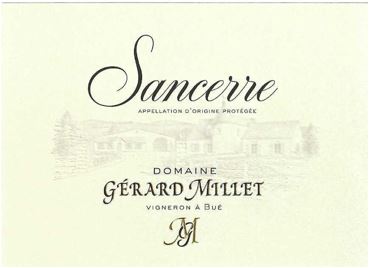 Grape Variety
:
Sauvignon blanc
Inventory
: Cellier Collection
Format
: 750 mL
Degree of Alcohol
: 13%
Bottles/Crate
: 12
Tasting :
This Sancerre has a pale yellow color delivering aromas of citrus and white flowers. The mouth offers a good balance between fatness and vivacity with an aromatic retro-olfaction on fruits.
Wine Pairing :
It will be perfect with fish in sauce, seafood, sushi and goat cheese.
Winemaking :
Variety : Sauvignon Blanc 100%.
Age of the vines : 30 years
Type of soil : Three types of terroirs │80% "caillottes" (limestone), 10% "silex" (clay and silica) and 10% "terres blanches" (clay and limestone).
Yield of the vines: 65 hl/ha
Irrigation : No
Harvest : Machine
Fermentation : Direct pressing with cold static settling for 4 days. Alcoholic fermentation in stainless steel tanks for two to three weeks.
Maturation: Maturation on lees for a period of 6 to 9 months.
Type of yeast : Neutral yeast I.O.C 18 2007
Type of fining : Bentonite
Type of filtration: Tangential
Cellar : Drink now or let it age between 3 to 5 years in good conditions.
Decanting : No
Temperature of service: Between 11 and 13 °C
Residual sugar : 0.36 gr/L