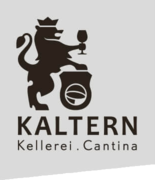 Cantina Kaltern is an old-established cooperative winery representing a whole village and its wine growers. The winery is an ambassador for the wines produced on the shores of Lake Kaltern and especially for the variety Schiava (Kalterersee) – wines that are made by a community of vintners with great sensitivity, passion and expertise, wines with finesse and complexity and yet wonderfully uncomplicated.
YESTERDAY, TODAY AND TOMORROW
Cantina Kaltern has a long history. It took more than a century for our winery to become what it is and what it stands for today: professionalism, passion, a shared community, experience and the highest quality standards. Today, Cantina Kaltern is one of the principal wineries of Alto Adige, and Kaltern itself is proud of its reputation as the most popular and best-known wine village in the region. But Kaltern is not only a special corner of the world for wine lovers and connoisseurs from near and far; village life revolves around wine. Wine sets the stage here; it is a source of employment and also of pride for the villagers and wine growers.
Wine is the mission in life for many people here, one that they pursue with great passion – be it in the vineyard, in the cellar, in restaurants and bars, or in retail. In Kaltern, wine is first and foremost synonymous with enjoyment and quality. But what makes this village on the shores of Alto Adige's largest natural lake and its wine so unique is the community behind it – the spirit, the euphoria, and the shared aspiration to draw the attention of the whole world to the wine, the village and to the natural beauty of Kaltern. In this context, Cantina Kaltern has an eminent role to play and can rely on what makes it special: consistent quality through a united effort.
FROM 1900 TO THE PRESENT: CANTINA KALTERN MAKES HISTORY
The history of Cantina Kaltern goes back to the beginning of the 20th century, a century that witnessed long, debilitating years of war and the separation of Alto Adige from Austria – but also the eventful history of Kaltern's five wineries, including glorious days as official suppliers to the court in Vienna, economic crises and boom years, and also mergers and a consistent orientation on quality in wine-growing. The result today is a winery cooperative with 650 members and 450 hectares of vineyards.