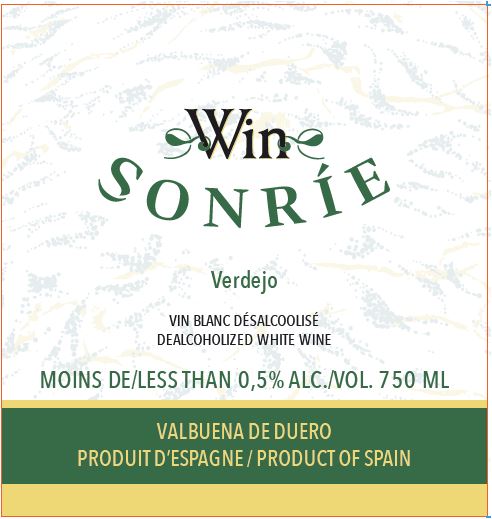 Grape Variety
:
Verdejo
Caract.
:
Dealcoholized Dry White Wine
Inventory
: Cellier Collection
Format
: 750 mL
Degree of Alcohol
: 0.5%
Bottles/Crate
: 12
Certifications
:
Vegan
,
Gluten Free
Tasting :
Clean and bright straw yellow colour. Notes of green apple and herbaceous notes, typical of the variety Verdejo (anise and fennel). A pleasant palate with medium acidity step reminiscent of citrus aromas.
Wine Pairing :
Serve very cold 6 - 7°C. Accompanies very well fish dishes, tempura, sushi, soups, lightly seasoned salads or simply alone as aperitive.
Winemaking :
Variety: Verdejo 100 %
Harvest: Mecanical
Fermentation: Stainless steel tank for 10 to 14 days
Maturation: Stainless steel tank for 3 months
Residual sugar : <0,5 g / 100 ml
Acidity : 8.5 g / l
Energetic value : 43 kcal / 100 ml
pH : 3
« Win.E Verdejo is a wine made from Verdejo grapes which, after the manual harvest, produces a classic vinification, a smooth maceration and a fermentation in stainless steel tanks. Once the fermentation is complete, the wine is dealcoholised with a method that respects all its original characteristics. »