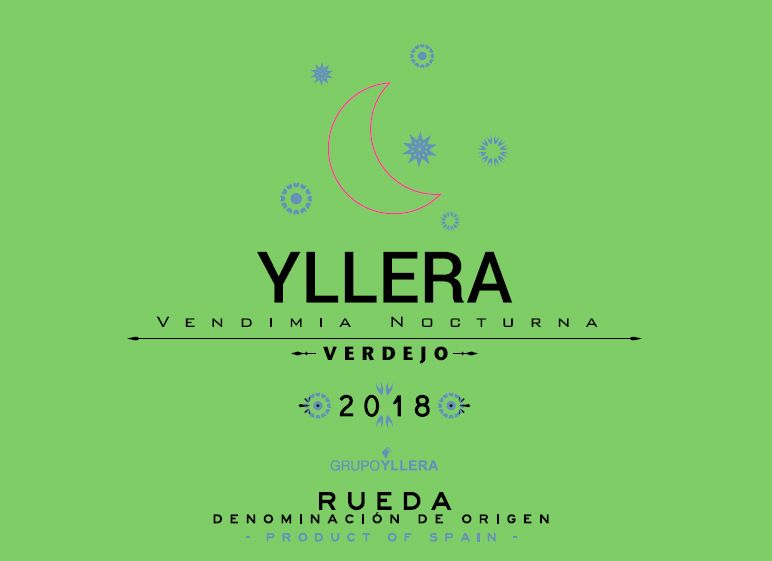 Grape Variety
:
Verdejo
Inventory
: Cellier Collection
Format
: 750 mL
Degree of Alcohol
: 13%
Bottles/Crate
: 12
Tasting :
It has a lovely straw yellow colour with a steely green tint. Clean on the nose, intense and complex aromas which combine a variety of flavours such as green apples, grapefruit lemon zest and lychees together with hints of moos and hay and a touch of aniseed coming through. Elegant and full-bodied, long and complex finish revealing an array of flavours ending with that typical Verdejo bitter touch.
Wine Pairing :
Goes perfectly with smooth cheeses, spicy rice (paella), white meat and of course, with all kind of fish and seafood.
Winemaking :
Variety : Verdejo 100%
Age of vines : 10 - 40 years
Yield of vines :8000 kg/vine
Irrigation : Drip
Harvest : Manual and machine - Night harvest to keep the freshness in the grape and slow down oxygenation
Fermentation : In stainless steel tanks during 12 days - 12 hours cold maceration
Maturation : In stainless steel tanks during 4 - 6 months - With the lees. No malolactic fermentation.
Type of yeast :Selected yeast
Fining : Filtered
Cellar : 2-4 years
Decanting : No
Vintage 2022:
Concours Mondial de Bruxelles : Gold Medal
Vintage 2021:
Decanter 2022 : Silver Medal
Vintage 2020:
Mundus Vini 2021: Gold Medal
Decanter 2021 : 90 pts.
Vintage 2018:
Berliner Wein Trophy 2019 : Gold Medal
Vintage 2016:
Concours Mondial de Bruxelles: Grand Gold medal
Concours International Bacchus: Gold medal