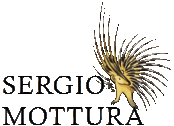 The Mottura estate is distributed over 130 ha at the border of the Latium and Ombrie, between the mountains and canyons of Civitella d'Agliano. The region's natural beauty was not affected by its industrial development and urbanization, as it continues to display breathtaking landscapes. The Motturas own the estate since 1933, and have been actively involved in preserving the region's natural habitat; for instance, all of Sergio Mottura's wines are made from agrobiological grapes.
During the 1960s, the Motturas decided to put a modern twist on their cultivation methods, in order to make the best use of their different terroirs. The vines have found their natural habitat on the moderately sloped hills, and have prospered in the soil's volcanic constitution. Orvieto's archives indicate that these hillsides were particularly adapted to the growth of vines. Orvieto's best wines originated from this terroir.
During the selection of the grape varietals, a lot of importance was placed upon native local vines (Procano, Verdello, Grechetto), and clones were selected according to their potential in yielding high-quality wines. Because of the terroir's extensive cultivation over the years, natural selection enabled the vines to become more resistant to illness and yield higher quality grapes.