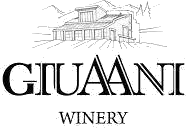 Giuaani Winery is located in the historic village of Manavi, the heartland of Georgian wine production in the Caucasus region of Kakheti, where ancestors have produced wine for centuries. Giuaani Winery was built with the use of modern technological advances, while taking into account the old traditions such as using clay jugs (qvevri) to produce our unique amber wines.
The history of Giuaani wine began in 1894; as for the company Giuaani, it was founded in 2010. One of the main objectives of the company was to increase the level of Georgia's wine production. The goal was successfully achieved –the company managed to combine the old, traditional methods and modern technological advances in its final products. The Giuaani Winery is equipped with traditional pitchers, oak barrels, and ultra-modern equipment.
Giuaani Wineryselects different grape varietals grown in the ancient villageof Manavi, and then proceeds to produce wine using both traditional and modern methods. Giuaani'shigh-quality assortment of wines will satisfy customers with many varied tastes. Traditional Georgian wine flavors as well as modern, classic wines tastes and aromas are easily recognizable.
The company is focused on quality and its production capacity is limited, so it can offer its customers 400,000 bottles of superior wine each year. Both local and international experts are employed to ensure the highest quality of wine is produced.
Our main goal is to improve our wines in such a way they become beloved, favorites and indispensable to everyone.