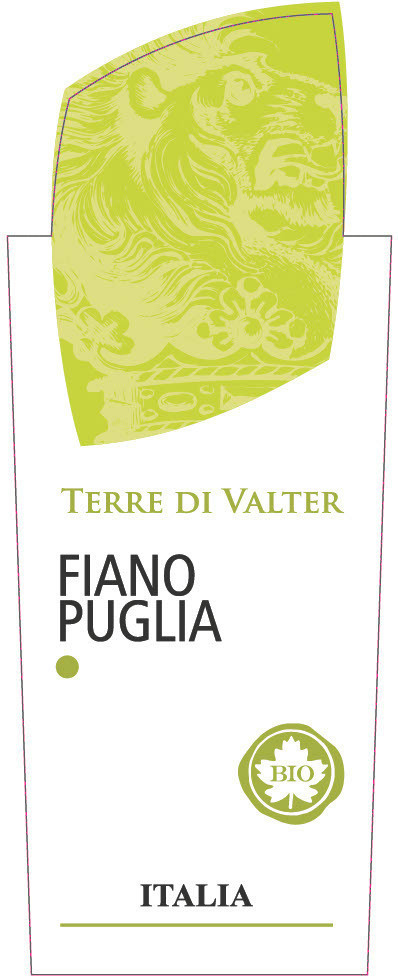 Grape Variety
:
Fiano di Avellino
Caract.
:
Semi-dry white wine
Inventory
: Cellier Collection
Format
: 750 mL
Degree of Alcohol
: 13%
Bottles/Crate
: 12
Certifications
:
Organic
,
Natural
Tasting :
Straw yellow colour, more or less intense, with typical aromas of toasted hazelnut, pear, and spices. Long-lasting and often highly complex
Wine Pairing :
Thanks to its roundness and nutty notes, Fiano Puglia goes well with rich fish dishes, even grilled, paella, seafood dishes, white meats and poultry. It is also ideal with various types of salads and fresh cheeses.
Winemaking :
Variety : Fiano 100% - ORGANIC

Type of soil: Clayey mainly
Age of vines : 15 to 25 ans
Yield of vines: 75 q.li/ ha
Irrigation : No
Harvest: Careful manual picking in late August
Fermentation : Fermentation on the skins is done at a controlled temperature of 20-21 °C for 7-15 days in stainless steel tanks.
Maturation : In stainless steel tanks for 1 to 2 months with continuous settling. No malolactic fermentation. No lees. Kept 1 month in bottle before marketing.
Type of yeast : Indigenous
Filtration : Lightly filtered
Sugar : 6,3 gr/L