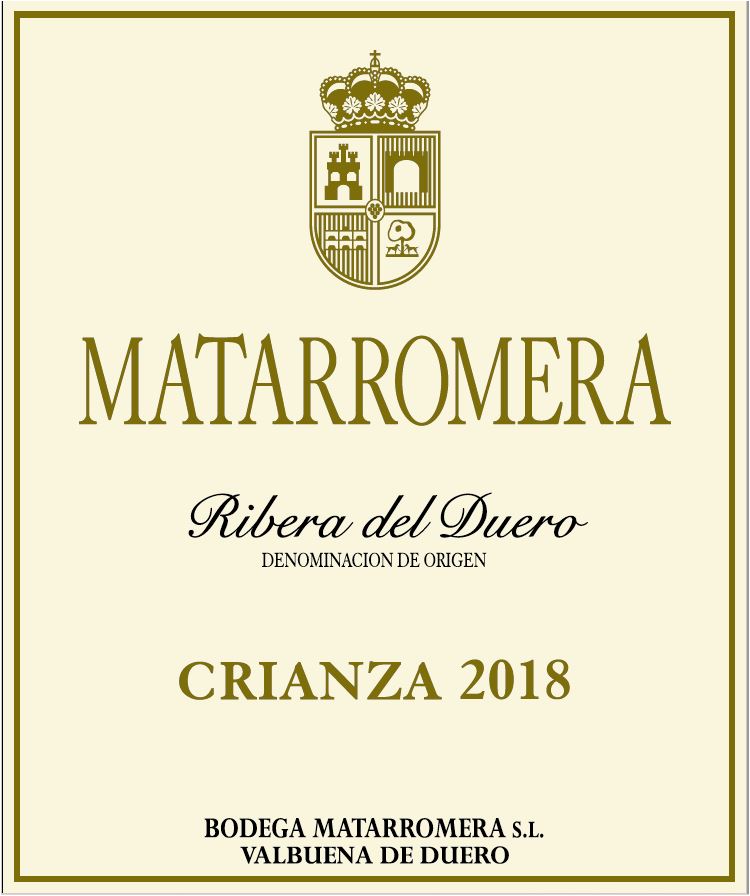 Grape Variety
:
Tempranillo
Inventory
: Cellier Collection
Format
: 750 mL
Degree of Alcohol
: 14.5%
Bottles/Crate
: 12
Tasting :
Cardinal red colour with abundant purple hues in the heart, indicating excellent aging potential. Intense and very complex, fine aromas of ripe black fruits. Perfect balance with spicy and fine toasted wood notes. Tasty and flavourful, generous mid-palate and intense and persistent finish. Good structure of noble tannins and has the elegance and intensity typical of the best wines of Matarromera elaborated from the excellent grapes of Ribera del Duero
Wine Pairing :
Ripened cheese and ham, white and red meats, pasta or rice dishes
Winemaking :
Variety :Tempranillo 100%
Age of vines : 35- 40 years
Type of soil : Clay-limestone
Yield of vines : 5 500 kg/Hectare
Irrigation : None
Harvest : Manual in 12 kg cases
Fermentation : Stainless steel tank at 28°C for 10 to 14 days. 26 days on skins.
Maturation : 12 months in American and French oak barrels of about 1 year of age. Malolactic fermentation. Micro-oxygenation, without lees. A year in bottle months before it goes on the market.
Type of yeast : Indigenous
Fining : Lightly filtered Bentonite
Cellar : 5- 8 years
Decanting : Yes
Serving temperature: 16-18°C
Sugar : 1gr/L
Vintage 2018
Wine Enthusiast: 92 pts.
Wine Spectator: (TOP 100 en 2021) 91 pts.
Tim Atkin: 90 pts.