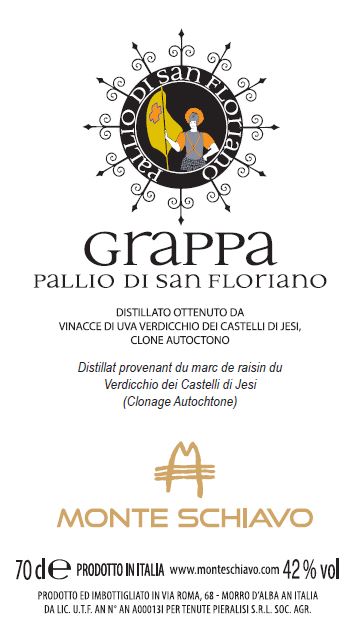 Grape Variety
:
Verdicchio
Caract.
:
Grappa │Grape marc spirit
Inventory
: Cellier Collection
Format
: 700 mL
Degree of Alcohol
: 42%
Bottles/Crate
: 6
Tasting :
Fresh, fragrant, slightly floral scent with a hint of bitter almond typical of the original variety. Its taste is dry, delicate, rather intense with light herbaceous nuances.
Wine Pairing :
Drink smooth, never with ice. To be drunk at the end of a meal, with chocolate or a good cigar.
Winemaking :
Characteristic:
The distillate is obtained from Verdicchio dei Castelli di Jesi grape marc, a native clone
Distillation Distilled pomace is very fresh, not pressed, and very rich in must
Still: Indirect and discontinuous steam distiller made of steel and copper