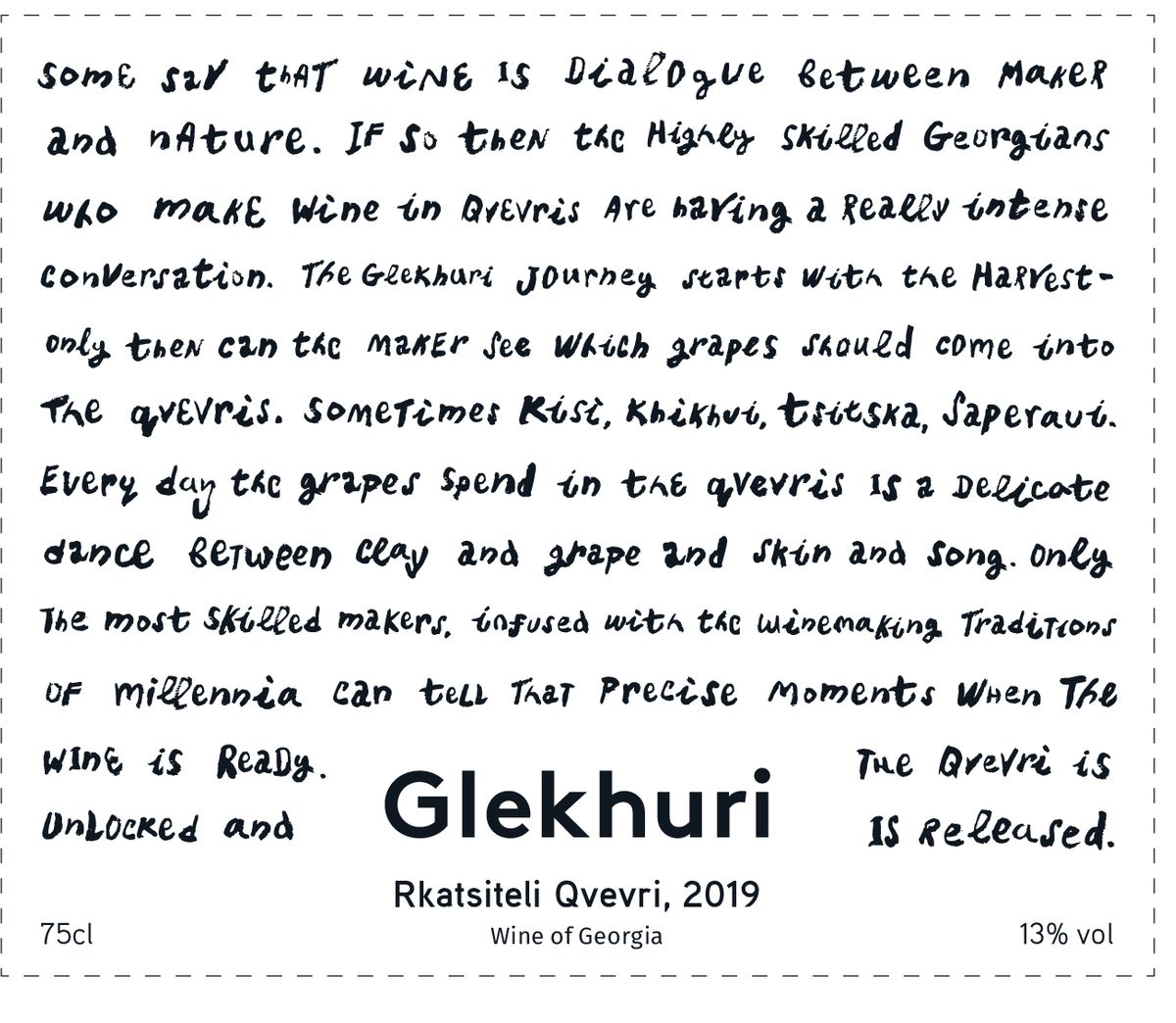 Grape Variety
:
Rkatsiteli
Inventory
: Cellier Collection
Format
: 750 mL
Degree of Alcohol
: 13%
Bottles/Crate
: 12
Certification
:
Natural
Tasting :
Traditional amber wine from Kakheti, according to the Qvevri (amphora) method. You will immediately recognize the initial flavours - Georgian spices, dried flowers, toast. Renowned for its pleasant and delicate tannins and sweet notes of coated nuts in the finish. Has great aging potential.
Wine Pairing :
Perfect accompaniment to a good Khashlama (Armenian lamb stew) as well as fried chicken or fried fish.
Winemaking :
Variety : Rkatsiteli 100%

Type of Soil: Clay, silt
Age of vines : 20 years
Yield of the vines : 5-7 tonnes/ha
Irrigation : None
Harvest : Manual
Fermentation : Fermentation in Qvevri for 7 days. Malolactic fermentation 7-10 days. Slight micro-oxygenation.
Maturation : In Qvevri for 6 months on the skin. Filtered naturally with the skin, lightly filtered before bottling. Preserved 4 to 6 months in the bottle before the release into the market.
Type of yeast : Indigenous
Fining :: Light filtering
cellar : 30 years
Decanting : No
Vintage 2019
International Wine and Spirit: 96 pts!!!
Vintage 2018
Decanter 2020 : Best in Show 97 pts.
Vintage 2017
International Wine Challenge 2019 : Silver Medal
Vintage 2016
International Wine and Spirit 2018 : Silver Medal
Decanter 2018 : Silver Medal