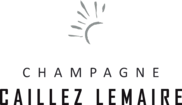 Champagne CAILLEZ LEMAIRE is the story of a wine-growing family, inspired by their valley, the Marne. Raymond CAILLEZ and Andrée LEMAIRE, friends since their youth and from a winegrowing family since the 18th century, imbued with independence, willpower and inventiveness, became harvesters and handlers by founding their brand in 1942.
Their successors, Annie and Henri CAILLEZ have largely developed the domain, then transmitted their know-how to Virginie and Laurent Vanpoperinghe who today carry the values of the family house. Independent winegrowers in the process of conversion to organic farming, they ensure all stages of production, from the vines to bottling.
The vineyard of 6 ha is mainly located on the right bank of the Marne Valley and benefits from warm and luminous exposures. The Caillez Lemaire family has always been committed to bringing out the warmth of this terroir in their wines, which are made up of 37 parcels spread over 5 villages, each parcel being marked by the intensity of its flavours.
The different subsoils and soils contribute to the character of their wines. We navigate between very calcareous profiles on thin soils and more or less deep clays, passing by sandy-silty complexes where clayey soils are sometimes mixed.
Champagne is marked by its terroir and its winemaker whose choice of vinification (absence of filtration, fining, malolactic fermentation, temperature control, etc.) leaves an imprint on the Champagne. The majority of their wines have an even stronger imprint: that of the oak barrel, a natural product that uses only water, wind, fire and the human hand. The barrel allows the wine to express itself fully and brings out all its complexity and aromatic richness. The barrels are placed in a cool environment, in the cellar, which allows the juice to ferment very slowly while developing a beautiful length. This vinification also allows for more separation of the parcels and more precise blending.
Once bottled, the wine that has become Champagne continues its aging process in the old cellars where the temperature is ideal. The aging time is established according to the potential of each cuvée, based on a very demanding maturation method. For example, for their "Jadis" champagne, the bottles are covered with a cork stopper held in place by a traditional staple as soon as they are bottled. The optimum aging of 8 years in the cellar, preserves the freshness and intensifies the generosity and complexity of this Champagne.